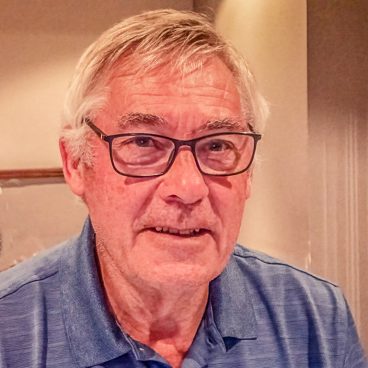 Seniors Captain Ronald Milne
| | |
| --- | --- |
| Captain | Ronald Milne |
| Vice-Captain | Andrew Stephen |
| Secretary | Raymond Ogg |
| Match Secretary | Gordon Patterson / Andrew Stephen |
| Treasurer | Graham Clark |
| Press Secretary | Charlie Milne |
| Banffshire Seniors Rep. | Gordon Patterson |
| Main Committee Rep. | Ronald Milne |
| Outing organiser | Muriel Barnes/Susan Gray |
2022 Turriff Seniors Interclub matches
| | | | | | | |
| --- | --- | --- | --- | --- | --- | --- |
| Date | Club | Venue | Time | Notice | Closing | Numbers |
| Tues 12th April | Meldrum House | Meldrum House | 10:00 for 11:00 | 21st March | 2nd April | 16 |
| Mon 25th April | Royal Aberdeen | Balgownie | 9:15 for 10;00 | 4th April | 16th April | 16 |
| Tues 3rd May | Fraserburgh | Turriff | 10:15 for 11:00 | 11th April | 23rd April | 16 |
| Frid 13th May | Murcar | Turriff | 9:45 for 10:30 | 18th April | 7th May | 16 |
| Frid 20th May | Newmachar | Turriff | 10;15 for 11:00 | 25th April | 14th May | 16 |
| Frid 10th June | McDonald Ellon | Ellon | 9;15 for 10:00 | 16th May | 4th June | 16 |
| Mon 20th June | Cruden Bay | Cruden Bay | 10;15 for 11:00 | 30th May | 11th June | 16 |
| Thur 30th June | Murcar | Turriff | 10:15 for 11:00 | 9th June | 21st June | 16 |
| Tues 12th July | Deeside | Turriff | 10;15 for 11:00 | 20th June | 2nd July | 16 |
| Mon 18th July | Cruden Bay | Turriff | 10;15 for 11:00 | 27th June | 9th July | 16 |
| Tues 26th July | Fraserburgh | Fraserburgh | 9:00 for 9:45 | 4th July | 16th July | 16 |
| Tues 9th August | Aboyne | Aboyne | 10;15 for 11:00 | 18th July | 30th July | 16 |
| Mon 15th August | Deeside | Deeside | 9:15 for 10:00 | 25th July | 6th August | 16 |
| Tues 23rd August | Royal Aberdeen | Turriff | 10;15 for 11:00 | 1st August | 13th August | 16 |
| Tues 6th September | Moray | Turriff | 10:15 for 11:00 | 15th August | 27th August | 16 |
| Tues 20th September | Meldrum House | Turriff | 10;15 for 11:00 | 30thAugust | 11th September | 16 |
Seniors 9 Hole Strokeplay Monday 22nd November 2021
Gents back nine
| | | |
| --- | --- | --- |
| Name | H/Cap | Nett |
| J Rolf | 15 | 25 |
| S Downie | 10 | 31 |
| G Abel | 14 | 31 |
| A Russell | 7 | 31 |
| G Simpson | 15 | 32 |
| W Gardiner | 13 | 32 |
| R Ogg | 14 | 32 |
| A Stephen | 15 | 32 |
Ladies back nine
| | | |
| --- | --- | --- |
| Name | H/Cap | Nett |
| M Milne | 19 | 33 |
| L Rennie | 22 | 34 |
| M Barnes | 11 | 35 |
24 gents and 10 ladies Played
Winter Season 2021-22
Winter Golf Season starts on Monday 4th October with a 9 hole stroke play competition played on the front 9. The competition will start after the AGM, first tee 9.50 am.
If you intend to take part in any of the winter competitions please book a tee time on the BRS system, tee times for Seniors' competitions will be available between 9.00 am and 11.30 am.
When you arrive at the course you must register for the competition in the Pro Shop, where Rachel will record your 9 hole course handicap on the entry sheet. Gents will use their yellow tee course handicap.
If your full course handicap is an even number, your front and back nine handicaps will be half that value, if it is an odd number then your front nine handicap will be one more than your back nine handicap.
After your game please go to the pro shop where Rachel will record your Gross and Net score on the entry sheet followed by your score at each hole in the winter eclectic best score at each hole book.
Details of the winter competitions are as follows:
1. Games will be 9 hole Stroke Play, all players will play the same nine holes alternating each week between the Front and Back Nine, £1.50 per entry.
2. Tees will be reserved between 9.00 am and 11.30 am for Seniors' playing in the competition to book on BRS, if all available tees are booked you can book a tee after 11.30 am and still play in the competition.
3. Golf balls will be awarded for both Ladies and Gents competitions in proportion to the number playing.
4. Trophies will be awarded at the Annual Prize Giving for Gents Scratch + Handicap and Ladies Scratch + Handicap.
5. Winners for the above sections will be decided on best three Front 9 + best three Back 9 scores.
6. Prizes will also be awarded for Gent and Ladies best score at each hole Eclectic totals.
7. Depending on playing conditions, handicap reductions will generally operate on the following basis:
Net score -1 or -2 below Standard Scratch (Handicap -1)
Net score -3 or -4 below Standard Scratch (Handicap -2)
Net score -5 or -6 below Standard Scratch (Handicap -3)
Note: Handicaps will never go up.
8. Any reductions in handicap will be emailed to members.